saturday, 29 december 2018
New review from "Hostel.ru"! "Safe haven" or a place of comfort in the Samara region.
The rest complex "Tikhaya Gavan" is located on the Peninsula Kopylovo in the Samara region. This is a fully outfitted recreation center for a secluded and relaxing holiday.
---
WHERE:
Samara region, Tolyatti, Komsomol district, Burlatsky street, 11A 11-a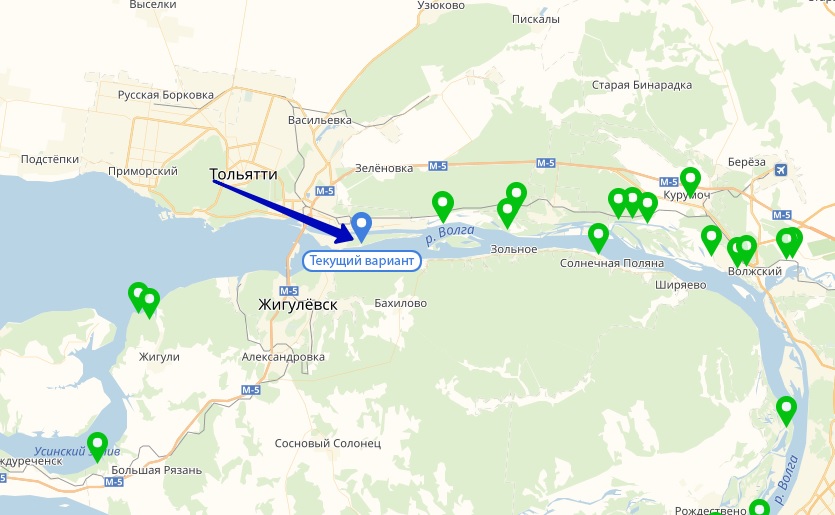 Nearest town / village:
Tolyatti - 100 m
Distance from:
Samara - 48.4 km
Ulyanovsk - 124.4 km
Reservoirs near:
the Volga river - 50 m
---
Accommodation
%number%
The recreation center offers comfortable log cabins and individual cozy rooms.
rooms "Economy", "Standard" and "Lux" mini-hotel "Frigate";
VIP room in a log cottage;
cottage "White house" for 8 people (can also be rented separately by floor);
cottage Double 6-seater (can also be rented separately by floor);
the cottage is "Family" a 12-seater (can also be rented separately by floor);
the cottage "little House on the Volga" 8-local;
cottages "saloon" and "Banquet" 16-seater.
---
How much is it?
From 1150 rubles per room and from 4950 rubles per cottage. It is possible to rent one floor of the cottage.
The base has everything to make your stay memorable and comfortable on-site restaurant is located in a sea of styling for an additional fee it is possible to order food. Here guests will enjoy a wood-fired sauna, BBQ areas, three summer terraces, a conference room for business guests and two playgrounds. By the way, if you rent your home grill is provided free of charge – as a gift!
Billiards, tennis, rental of sports equipment, including bikes! The fishermen all fish, curious – tours, fans of fun quests!
"Safe Harbor" provides the same opportunity to group or corporate-in. Total capacity – 149 people. Single occupancy is 99 people. And holding street events suggests the fun for a very large company, for 250 people!
Banquet hall seats up to 80 people. Keep in mind that this is not just a territory for a Banquet – it offers karaoke to entertain the guests will be professional presenters, and the overall atmosphere you will create a professional designers and decorators! Cost of the Banquet menu from 1500 rubles/person.
For those who combine leisure with work is a meeting room with projector, screen and flipchart. It can accommodate up to 60 people.
Also on site is a wedding tent can accommodate up to 120 people, veranda "Lesana" for 100 people and a gazebo on the shore for a small company of 30 people.
---
Promotions and special offers
Magical Christmas holiday
The promotion is valid from 02.01.2019 to 08.01.2019
In the program: animation, sledding and ice skating, street festivals, bath.
New year 2019
The offer is valid up to 31.12.2018 02.01.2019
In the price included: animation on the houses and street Christmas program "the Tale under the tree" 31.12.2018, "Morning hangover", a disco in the restaurant 01.01.2019, children's animation 02.01.2019.
A gift will receive a 1-hour bath (2 hours, the second hour – 1000 RUB.), 1 coal and 1 firing at the cottage.
The cost of the Banquet costulae 2750 RUB/person for adult and 1550 rubles/person for children.
Awesome new year parties
The offer is valid up to 31.12.2018 27.12.2018
The program includes: lazertag, paintball, a barbecue on the nature, quests, dances and contests, a bath.
Room.
The promotion is valid from 27.12.2018 to 27.12.2019
Covered porch on 120 people for your wedding, anniversary or corporate event.
Large, comfortable, well protected from rain, wind and weather.
When ordering a wedding Banquet hall rental and a room for two as a GIFT!
---
How to get
When driving on the highway M-5 in the direction of Samara — Tolyatti — Zhigulevsk hydroelectric power station to pass traffic police post and through 150-200 meters at the sign on the Peninsula Kopylovo turn left. Further down on the Peninsula Kopylovo with route M-5, then right (hard to starboard). Then follow the signs.
---
What is interesting nearby?
The Strelnaya mountain - 57 miles
Zhiguli state nature reserve - 1 km
The Zhiguli nature reserve - 20 km
Riding club Horses-Park - 23.02 km
National Park Samarskaya Luka is 15 km away
Kennel Ginseng - 15 km
Holy mother of God of Kazan monastery - 57 km
---
Please note that children are only free for children up to 5 years.