We have prepared an overview of the ski slopes in the Leningrad region, where beginners try their hand on simple lines, and the professionals ride in the fun!
Tuutari
-
Park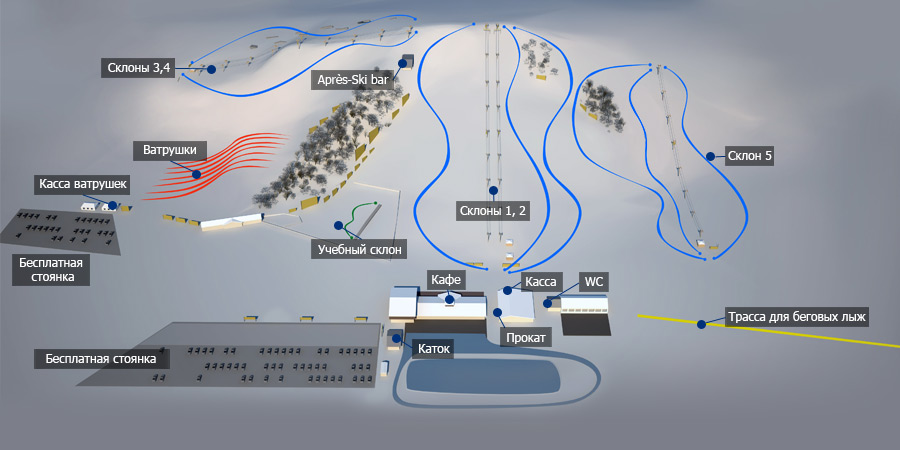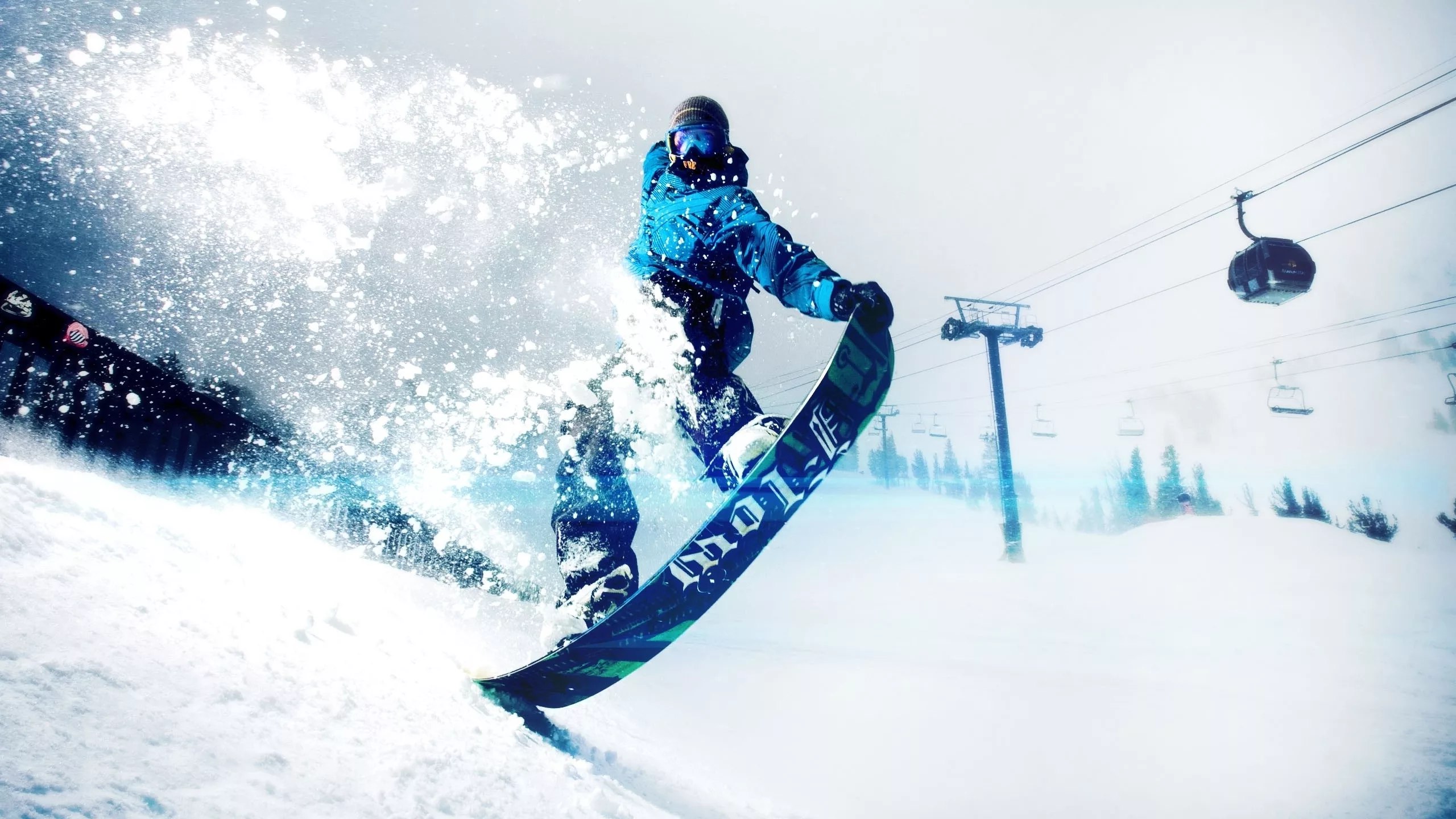 "Tuutari-Park", to which the town can be reached in 20 minutes by car, long called the "Kingdom of sports and winter sports", in that it is easy to believe. 5 tracks, including for children, the longest of which reaches 600 meters, have 2 and 3 level of difficulty – enough, to have gathered here all fans of winter sports of St.-Petersburg. In addition, guests of this ski resort have the opportunity to skate, cheesecakes, snowmobiles and snowboards.
Administration "Tuutari-Park" taken care of, to provide guests with an interesting and comfortable stay: the rooms are spacious Parking area, a restaurant area and Wi-fi.
Locations near: Guest house "Murale 4" and the Hotel "Karvala".
---
Okhta
-
Park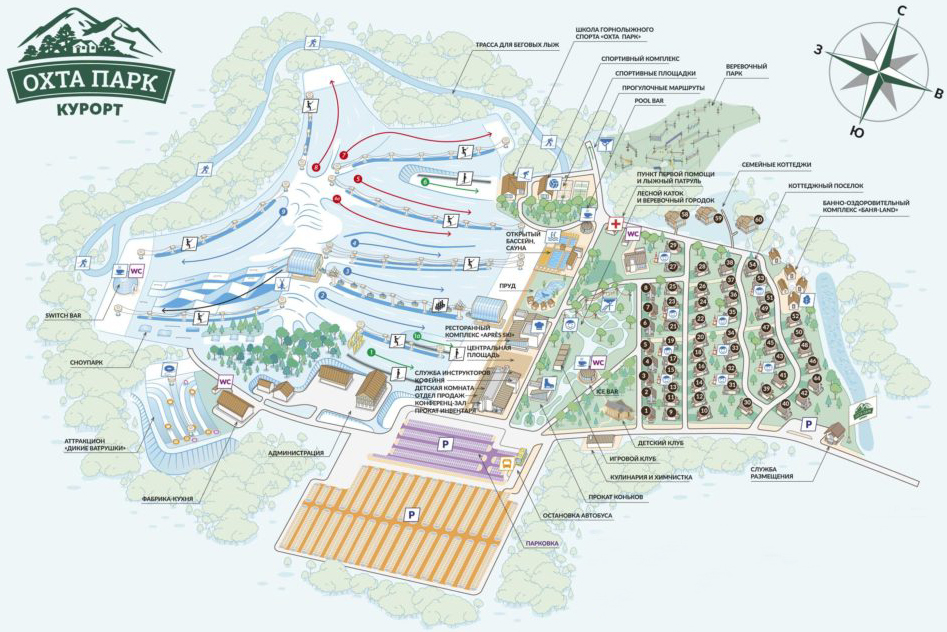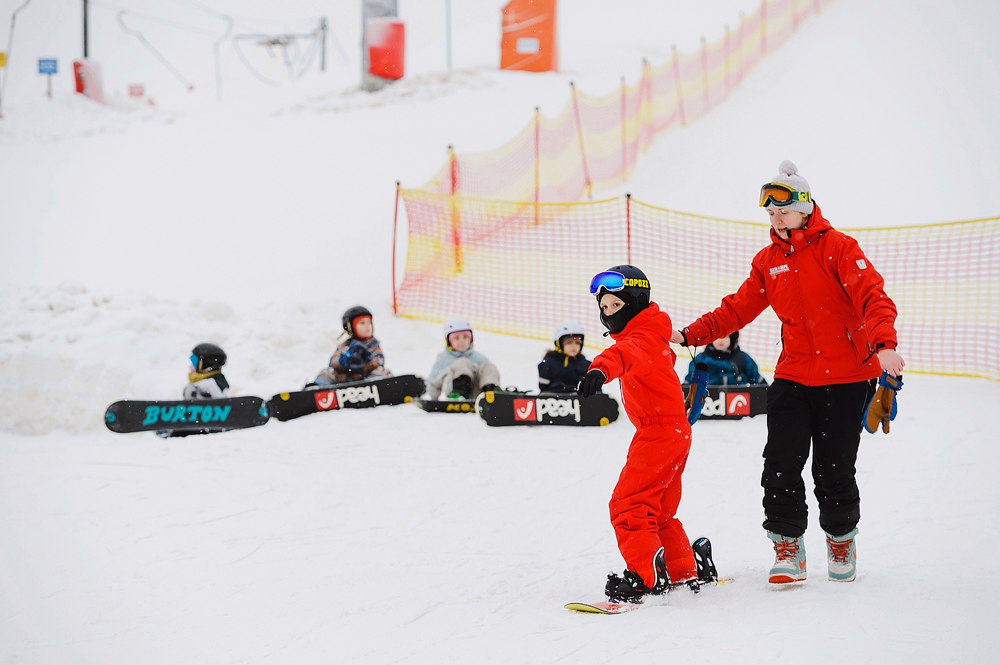 Near the village Syargi of Vsevolozhsk district, in 15 minutes by car from Saint-Petersburg, is situated the ski resort "Okhta-Park", which is popular among residents. Six equipped, maintained in perfect condition and well illuminated night trails for professionals and Amateurs. The length of the longest is 350 m, the difference in height - 58 meters.
It has a separate slopes for children and ski tubing and cross-country skiing. On-site equipment rental and training centre, where new recruits are taught the basics of skiing on an individual or group basis. At the end of the day, dine and rejuvenate in the restaurant, where everyone will find a dish to taste and warming drinks.
Locations nearby: Resort "Ohta Park" and the Hotel "the House of Hunter".
---
Puhtolova Mountain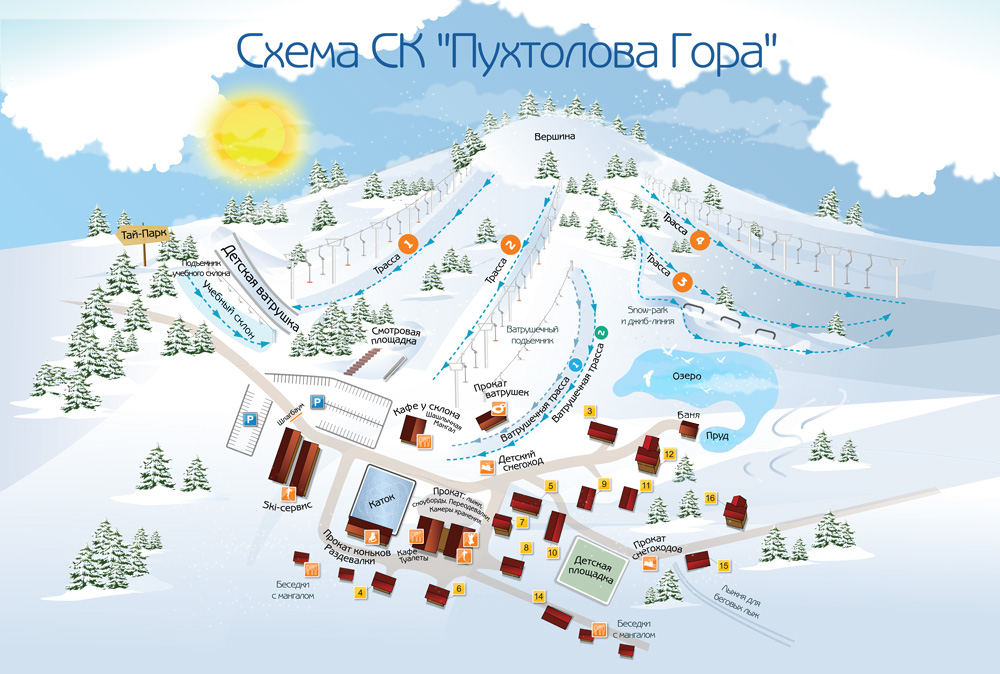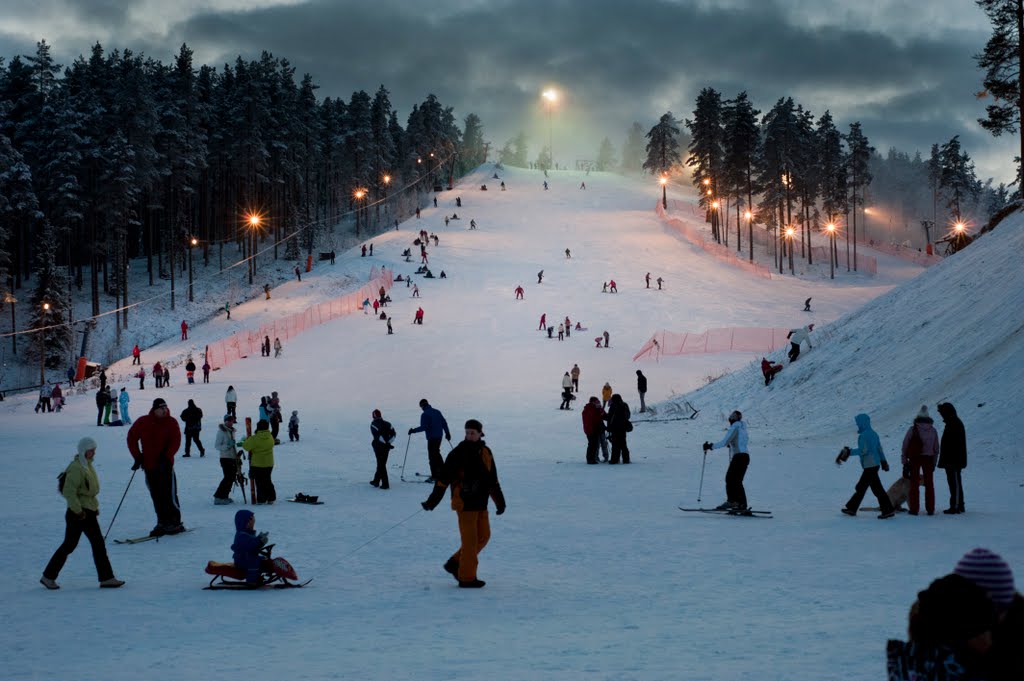 Ski resort "Puhtolova mountain" is a short drive from Zelenogorsk, in a Resort area. Spruce and pine, covered with white caps, create the impression of a magical winter tales, has nothing to do with the modern world.
Skiers can enjoy three trails of varying levels of difficulty, the largest of them reaches 350 m in length; each track is equipped with its own lift. Little skiers on a separate track. Skiing is possible in the night due to evening lighting. For the convenience of guests the resort located restaurants, the service and equipment rental.
Locations nearby: Ski resort "Puhtolova mountain", Guest house "Honey", "holiday Villa".
---
Orekhovo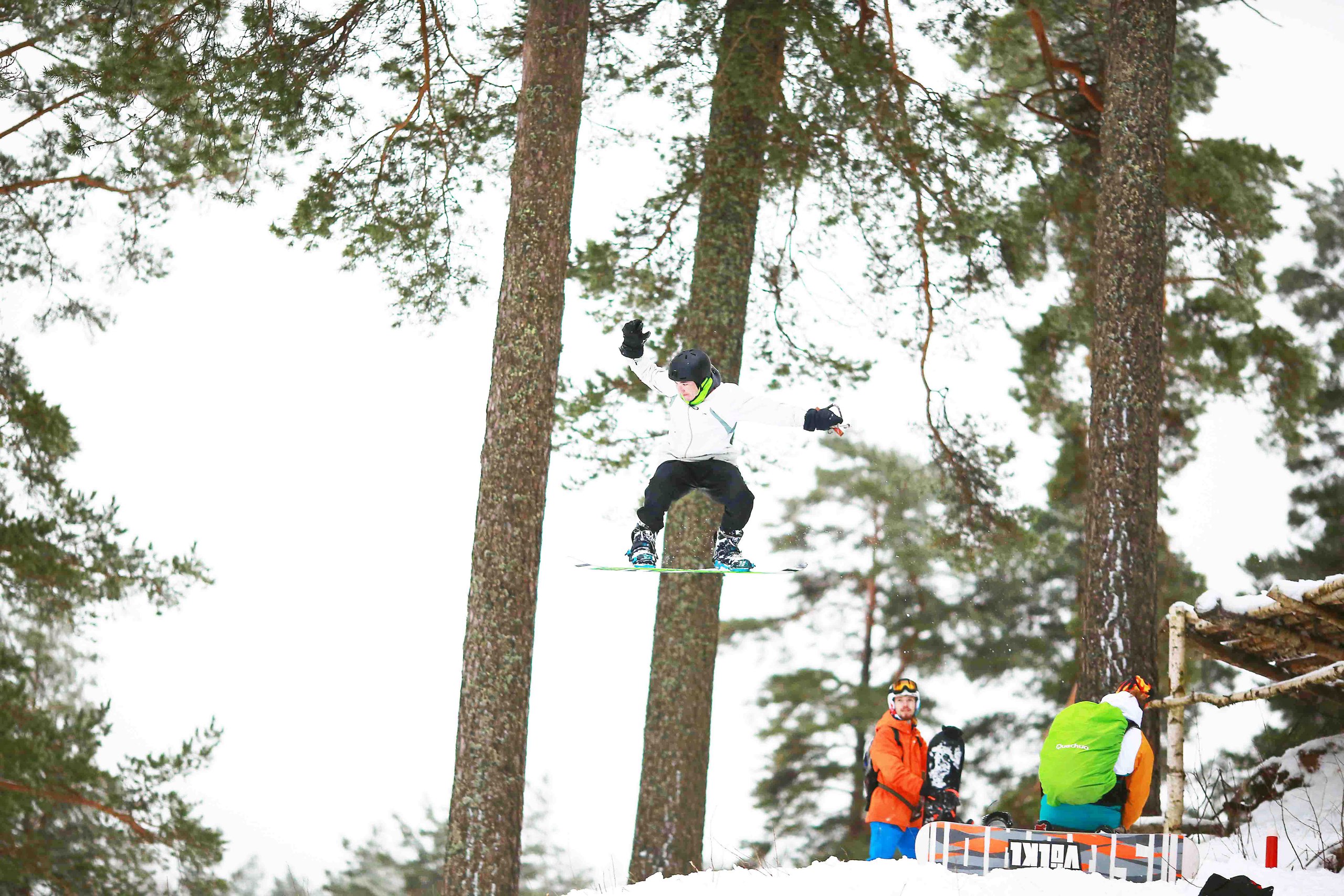 Ski resort "Orekhovo" is situated near the eponymous village in Priozersk district. Three runs, the largest of which reaches 300 m in length, equipped with a lift. For beginners to learn skiing here is quite dangerous from-for the high complexity of the obstacles and irregularities of natural origin.
Locations nearby: recreation "the Three bears".
---
Igor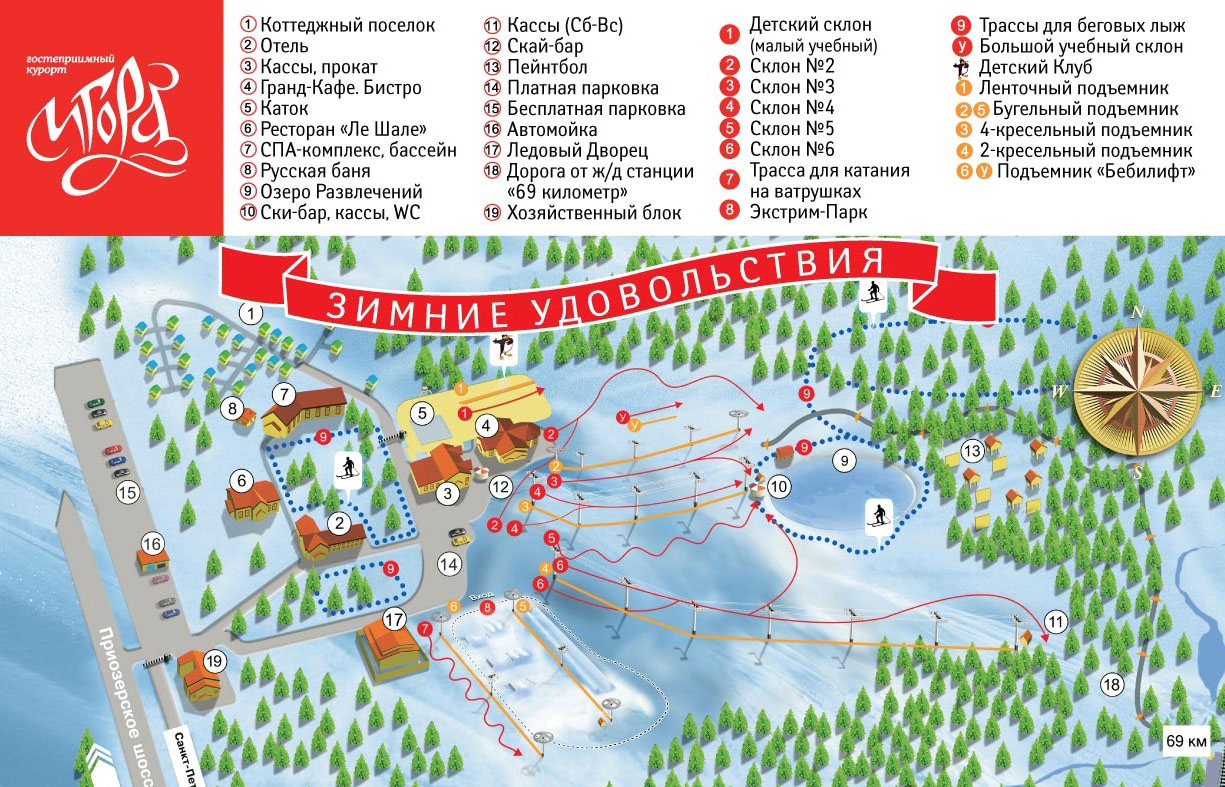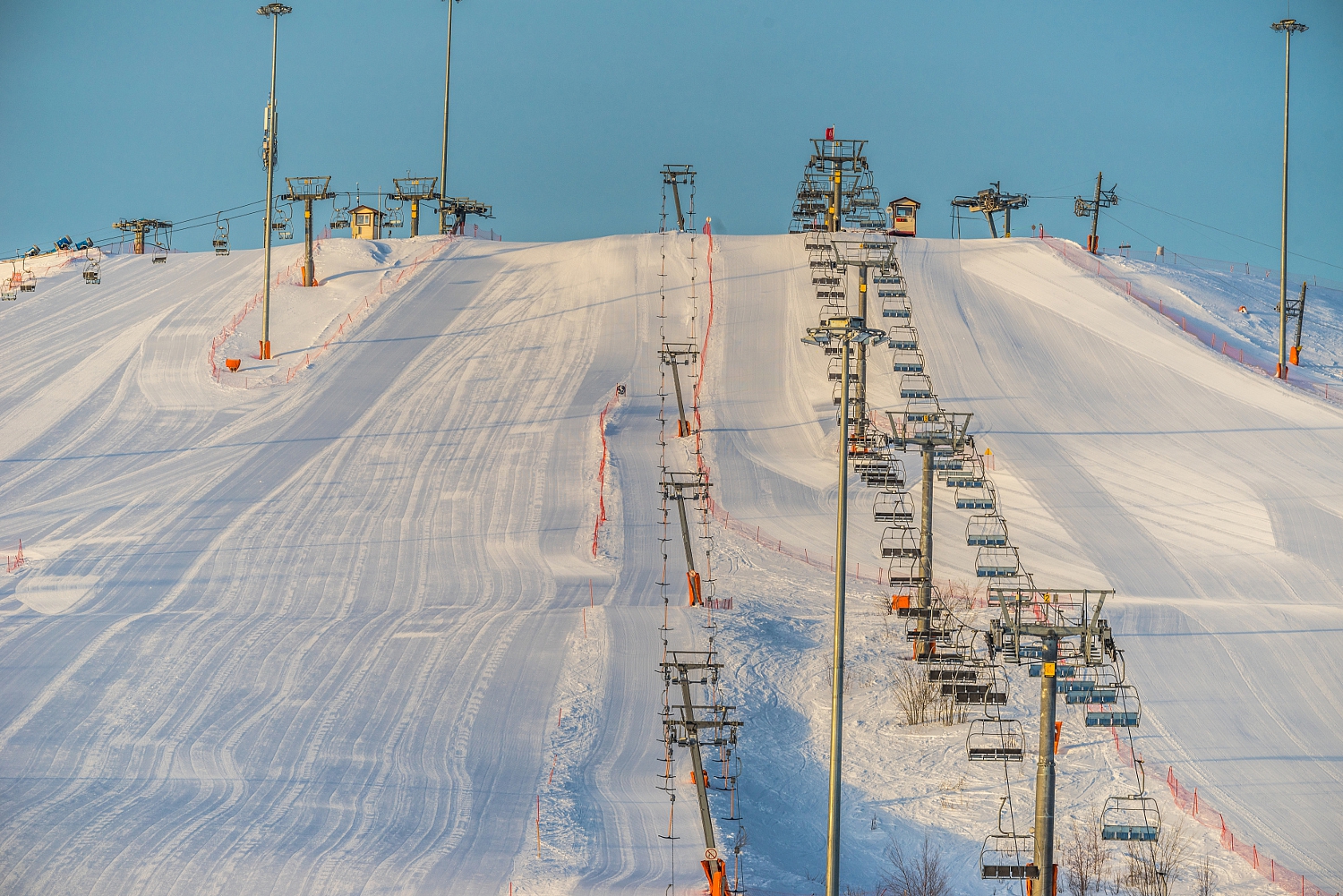 Ski complex "Igora" is located in Priozersk district. The offers are 8 tracks, each of which has its own lift and illuminated at night. The length of the longest track exceeds 1 km, so the professionals of winter sports holidays can be a good choice. On site is an ice rink, a snowpark, a training centre and restaurant area, so coming here was the most interesting and comfortable.
Locations nearby: Cottage complex "Blueberry", gornoklimaticheskogo resort "Igora", Base of rest "the Three bears".
---
Red Lake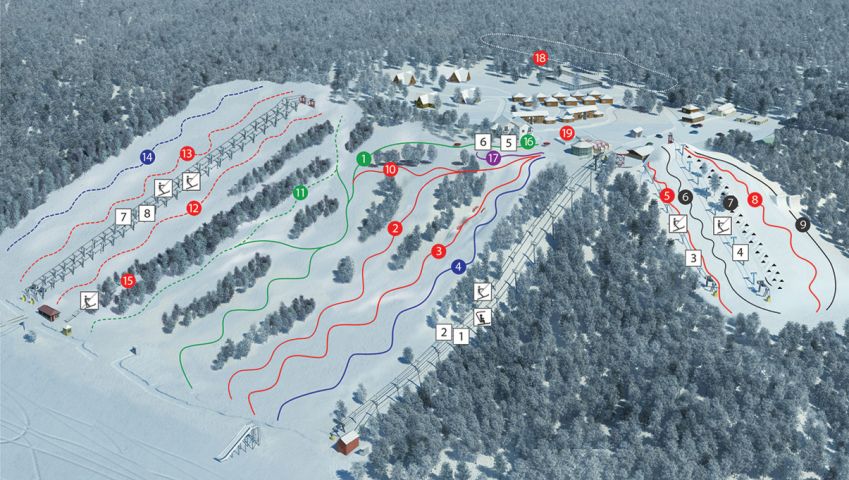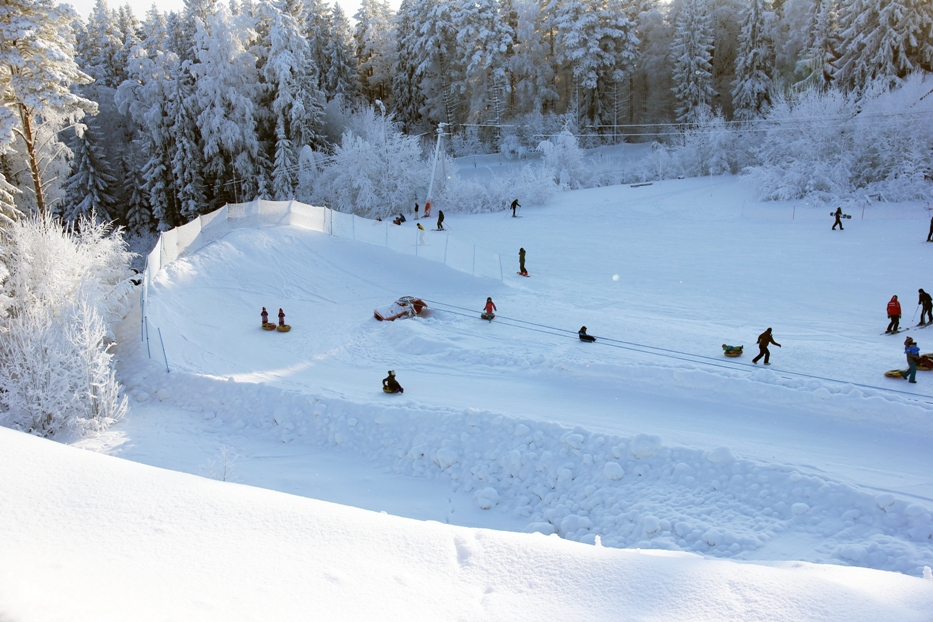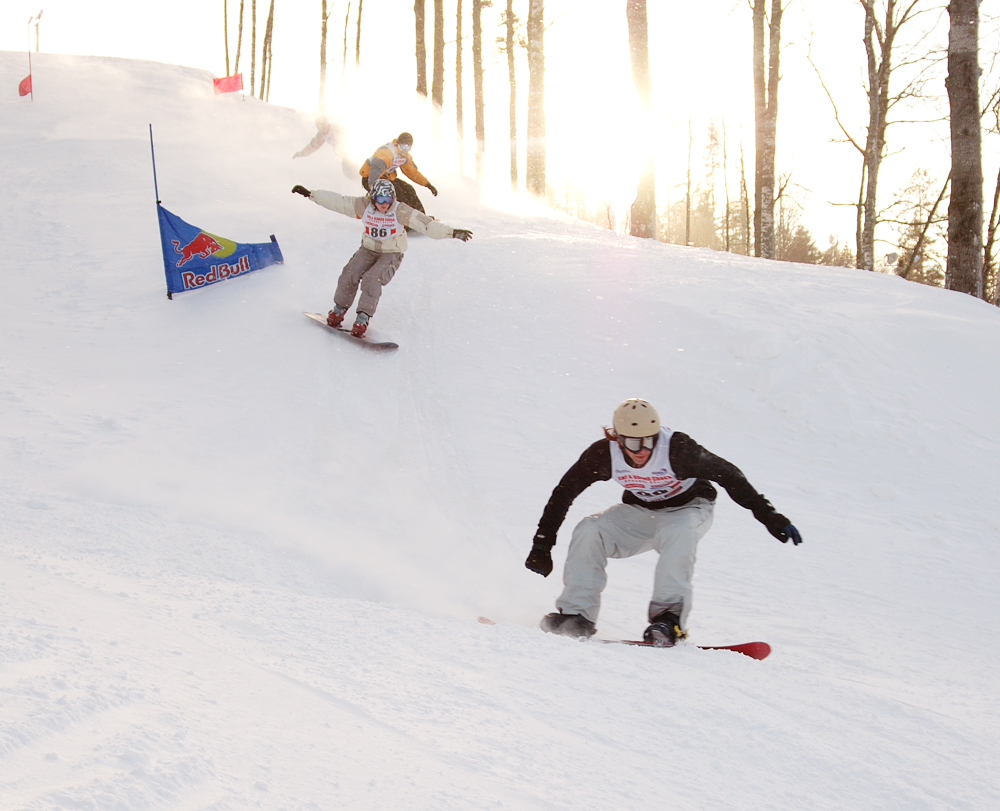 Complex "Krasnoe Ozero" is located in the Priozersk district, in a 90 - minute drive from Saint-Petersburg. Removing the hotel room or cottage for the family, you can spend a full vacation. Available 9 floodlit trails of varying difficulty and length, including a track for children, a skating rink, a snowpark. The complex provides equipment rental and instructor's service, where beginners are taught the basics of skiing.
Accommodation is available at the resort.
---
Golden Valley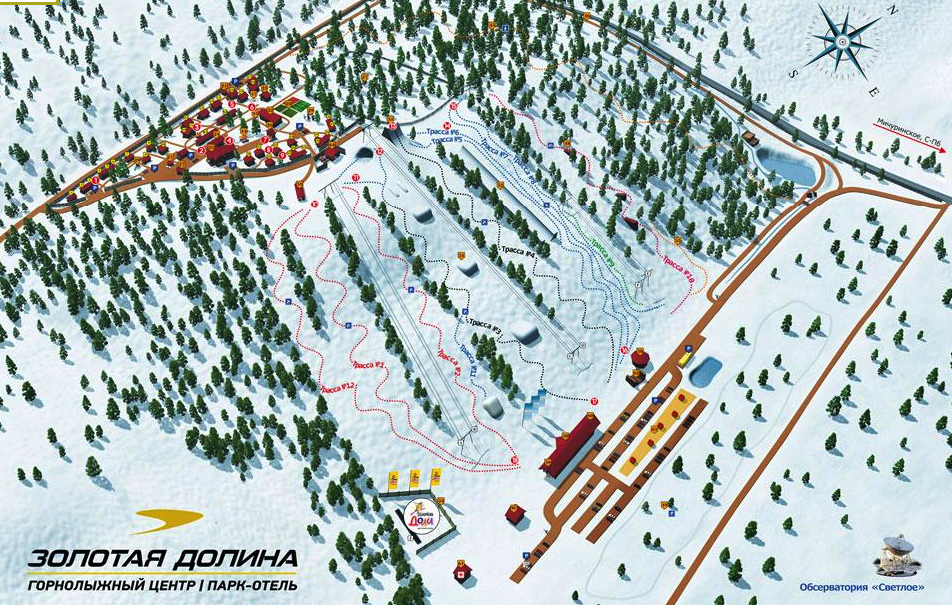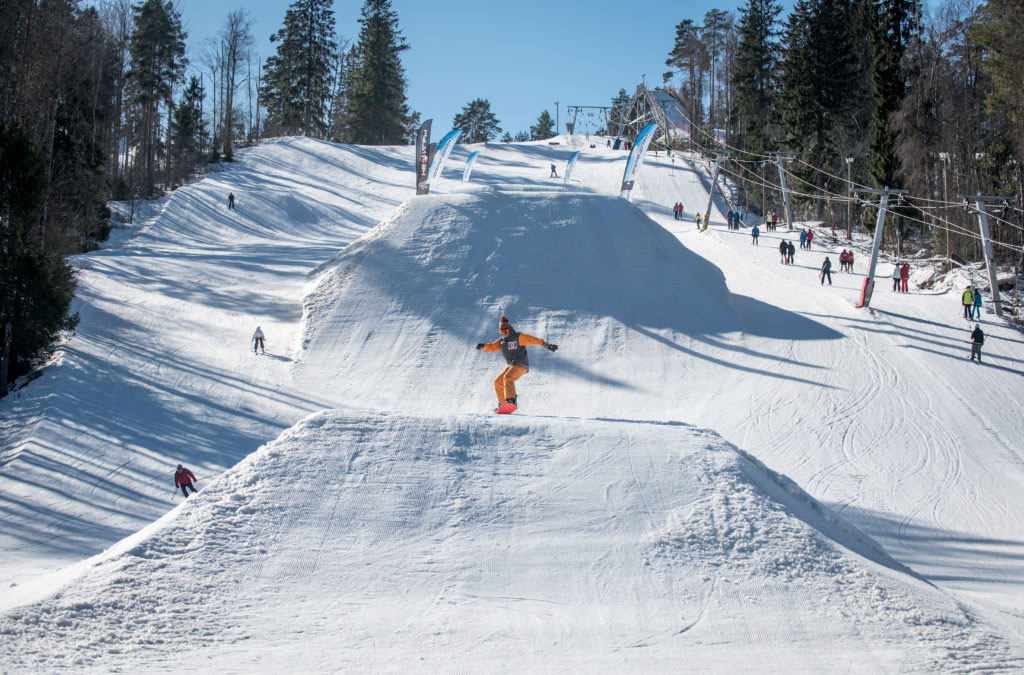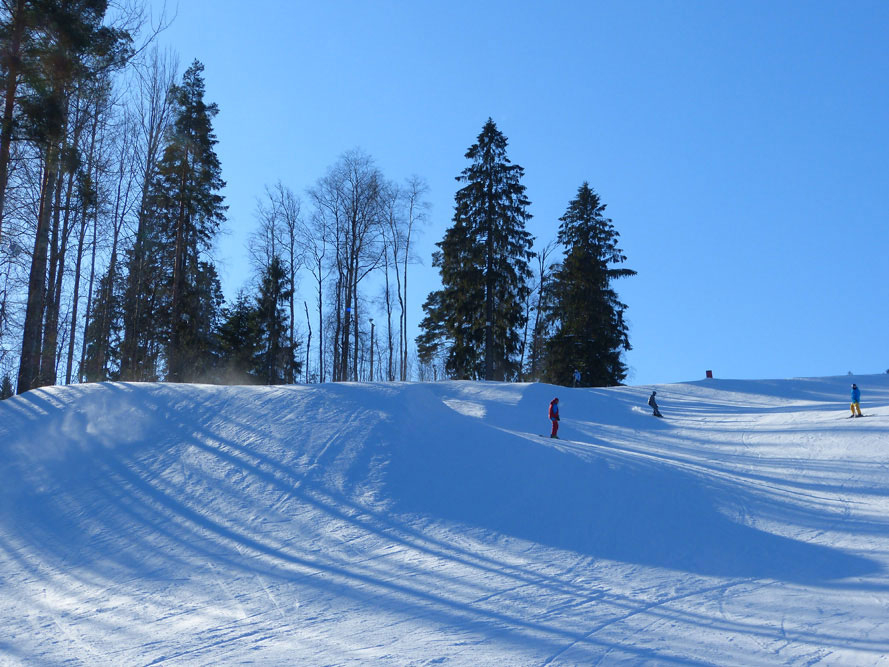 "Zolotaya Dolina", located in the Priozersk district, near the village of korobitsyno, ski center of international standard. Available 12 lit for night tracks with length up to 1100 m. There are beginners and first stand on skis for the kids, and professionals to hone skills on the tracks 4 levels.
To spend a full vacation, "Golden valley", you can rent a cozy cottage, dine in the restaurant, tasted the meat on an open fire, to sit in the Russian bath and enjoy other entertainment.
Locations nearby: recreation "Quadrics", Country SPA hotel "Michur Inn", Park-hotel "Zolotaya Dolina".
---
North slope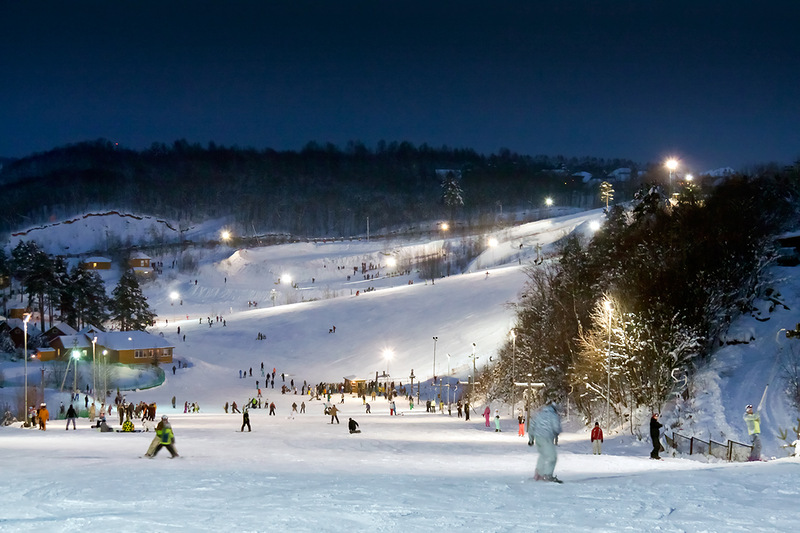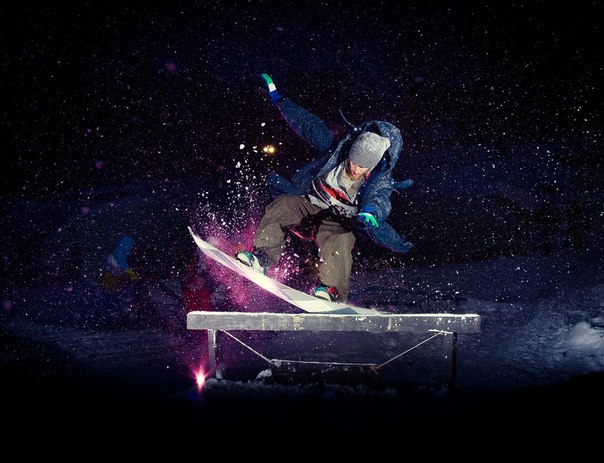 Ski resort "North slope" is located in Vsevolozhsk area, near St.-Petersburg. Available four trails of varying difficulty: beginners can master skiing, and professionals – to test yourself on more difficult trails long 600 m and a height difference of 40 m. Tracks are lit in the evenings and are in good condition, for equipped 3 lift.
In the "Northern slope" can spend the weekend, clearing the room in hotel or cottage for family and friends, to have time to enjoy the available entertainment. Besides skiing, here you can stand on a snowboard, and in the evening just to relax in the Russian bath.
Locations nearby: Country club "North Shore" and the Hotel "the House of Hunter".
---
Snow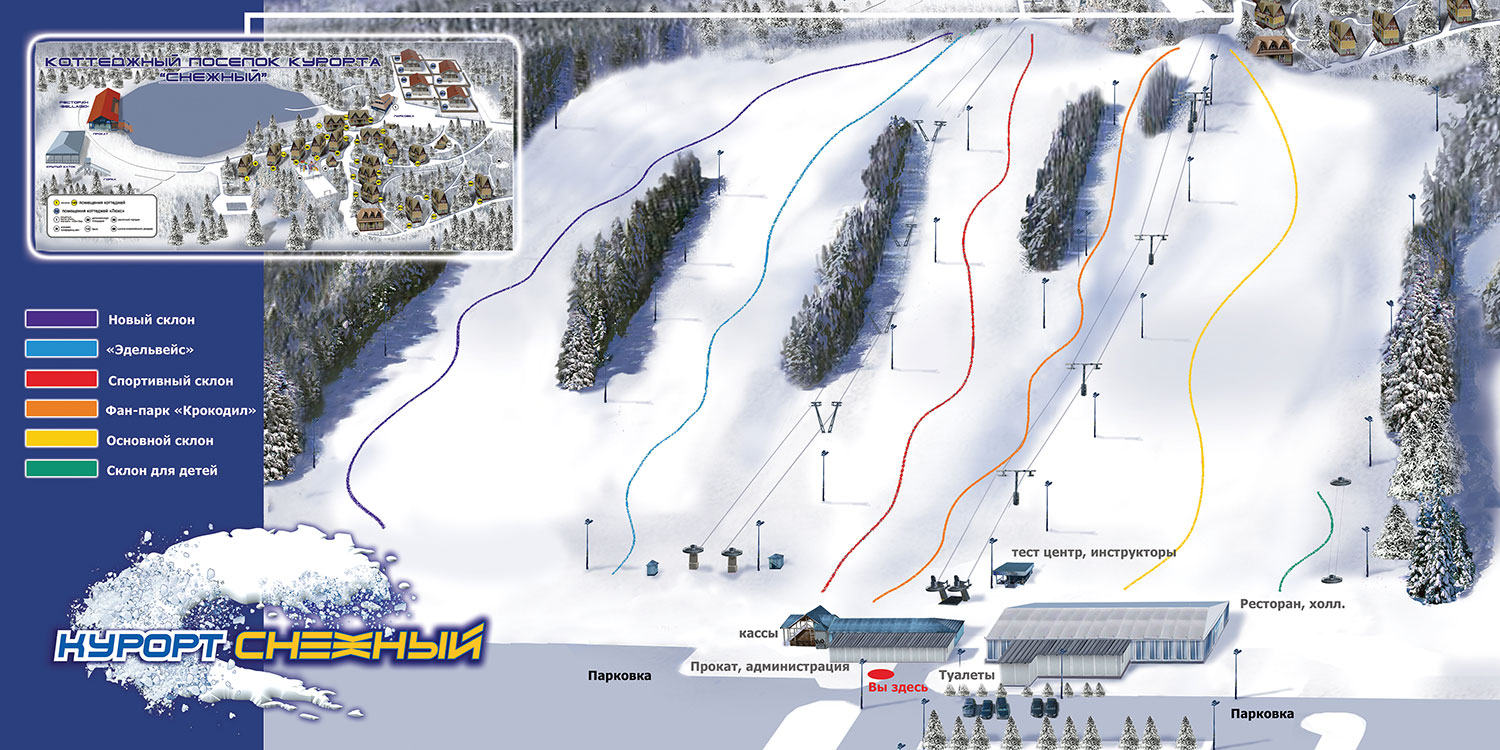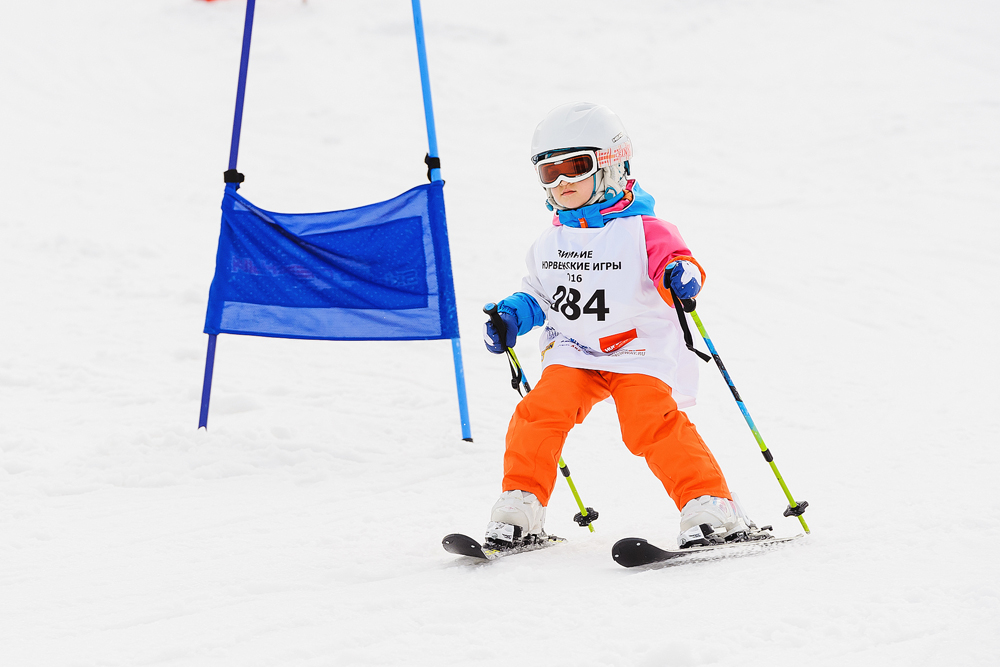 Ski resort "Snow", located in the Vyborg district, works with 1999-go year. Guests here are always greeted by friendly staff, modern equipment and quality service, which allows people to spend unforgettable holidays in nature.
7 tracks, the largest of which reaches 950 m in length, are lit at night, allowing you to ski in the evening. In addition to this, you can go snowboarding or ice skating, but if you forgot them at home, in the territory of the complex is rental equipment. Banya and restaurant will allow you to resume power and to have lunch after an active day.
Locations nearby: this Country SPA hotel "Michur Inn", Park-hotel "Golden valley", Ski complex "Snow".
---
Table for selection
| | | | | | | | | | |
| --- | --- | --- | --- | --- | --- | --- | --- | --- | --- |
| Name | Tuutari Park | | | | | | | | |
| District | Lomonosov | Vsevolozhsk | The Spa R-n SPb | | | | | Vsevolozhsk | |
| Number of tracks | 5 | 6 | 3 | 3 | 8 | 9 | 12 | 4 | 7 |
| Difficulty levels* | | | | | | | | | |
| The maximum length of the descent, m | | 350 | 350 | | 1210 | | | 600 | 950 |
| Elevation, m | | 58 | 50 | 55 | | | 130 | 140 | 120 |
| The number of lifts | | | 3 | 3 | 4 | 4 | 6 | 3 | 6 |
| Trails for children | | | | | | | | | |
| Equipment rental | | | | - | | | | | |
| Additionally | Restaurant, Parking, Wi-fi, instructor's service | Instructor service, restaurants and cafes, snow cannons | Instructor service, restaurants and cafes, snow cannons | - | Instructor service, restaurants and cafes, snow cannons | Instructor service, restaurants and cafes, snow, halfpipe, bath | Restaurant complex, sauna, the instructor's service, equipment shop, halfpipe | Restaurants and cafes, sauna, snow cannons | Games room with tennis and billiard, medical service, restaurants and cafes, sauna, shop equipment |