If you live in the Perm edge, from time to time just have to get out of town closer to nature – indeed, in the Urals, she's amazing. If Perm you come to visit, then all the more you should travel outside the city limits and at least once to enjoy the beautiful landscapes of the Urals. Good to see them, not necessarily to put on their long hike – just enough to rent a car or order a Shuttle and sent to one of the camp sites in the vicinity of Perm. They are located in the most picturesque corners of the region, and the proposed accommodation options and leisure facilities are quite varied in order to make your stay comfortable and interesting.
Recreation Zarechnoe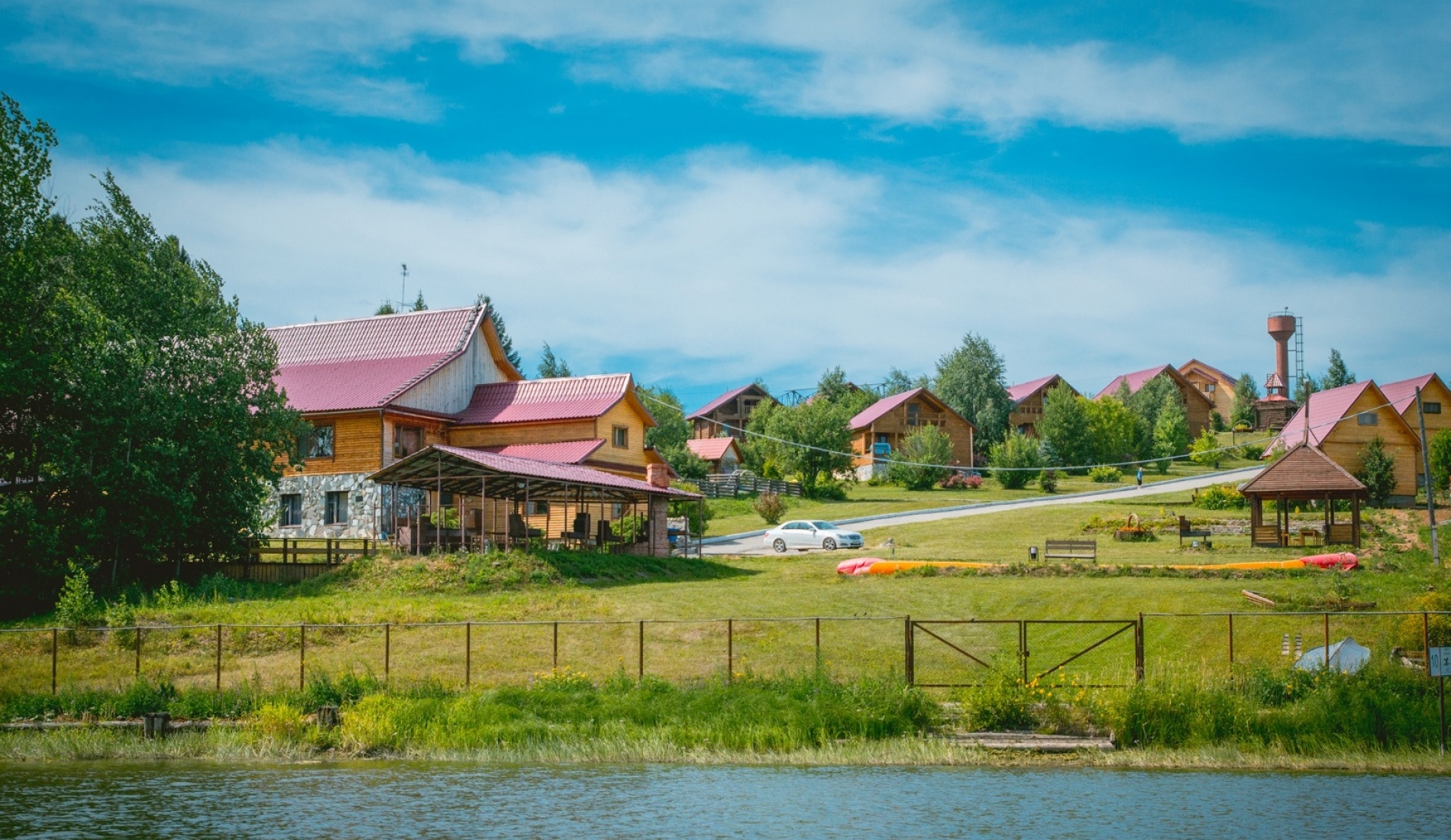 If the time a bit, but there is a great desire to spend it usefully, it is absolutely not worth it on the long way. Not far from Perm, just 25 km away is located the base of rest "Zarechnaya". It is located on the banks of the Sylva river, which, in addition to aesthetic pleasure, promises you a good catch. After fishing you can always go to the Russian bath or the infrared sauna, and, of course, arrange the kebabs on the grill. If neither fishing nor bath does not appeal to you and you want more activity, rent a boat, rent a Quad bike, ride on boat or play sports games. But if you are planning to put on the nature of any family celebration or are looking for a corporate trip, take advantage of the restaurant with a summer terrace – it is designed to fit up to 80 people.
Even if you are driving a very large team, with accommodation problems will not arise: it is possible to stay in several wooden houses with a capacity from 4 to 10 people or a large country house 20 beds. For lovers of privacy there are summer cabins for two.
Where: the Perm edge, Perm R-n, village Bridge (Zelvenskoe rural settlement)
How to get there: From the city of Perm to move on Lyadova tract to the New Lyadov, to pass by the city, to go to Silvanski tract and then drive to Sylva. From Sylva through the villages Yerepety and Pavement to get to the Kama reservoir, cross the bridge and 3 minutes to move right to enter the territory.
The distance to Perm: 24 km
Terms: Deposit of 50%. Accommodation of one child up to 7 years – free of charge.
Food: Restaurant. There are on-site barbecues.
Prices: From 2500 RUB/day per house.
---
Country club "Expanse"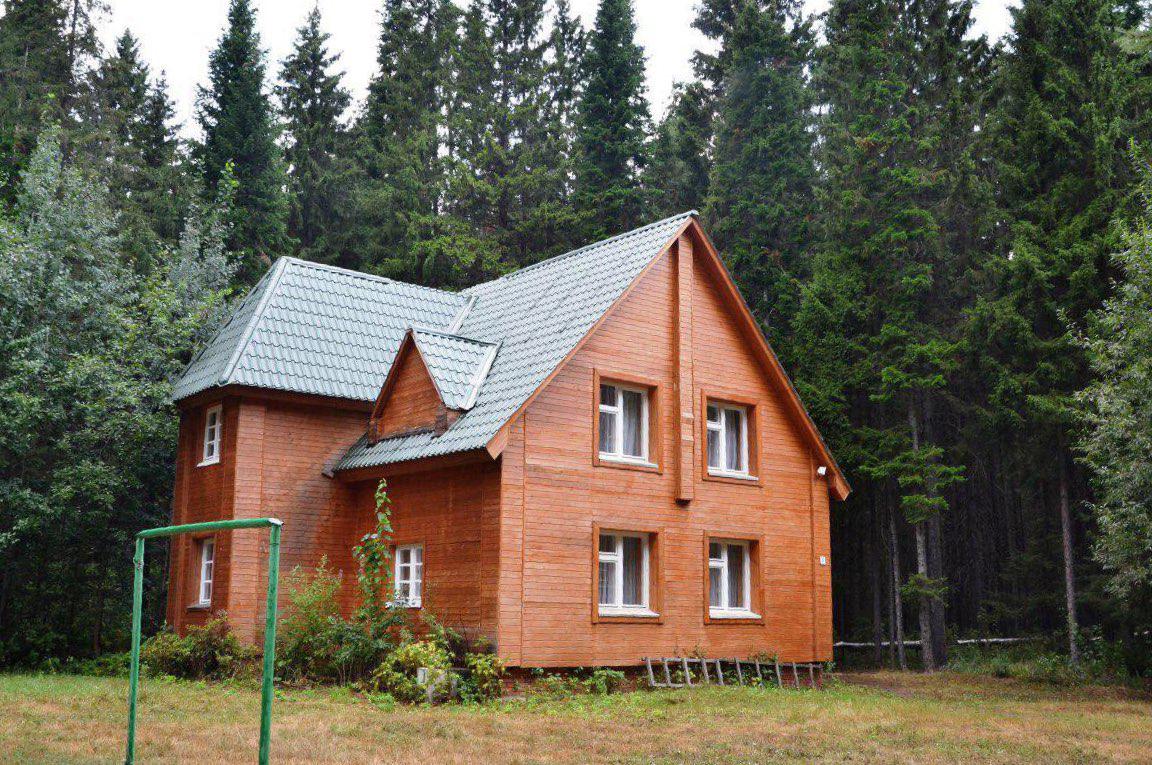 Another interesting place on the river Sylva – country club "Expanse". It is a little further – about 40 km from Perm, near the village zaborje. The club is quite secluded and separated from the village by a picturesque forest, where you can walk and breathe fresh air. The main direction of this complex is family friendly, but you could also hold corporate events, trainings or workshops. For active guests there is a Playground, table tennis, Billiards, hire of boats and personal watercraft, and passive leisure – bath, sauna, beach and picnic areas. The holidays can be conducted in the Banquet hall or gazebo on site and in their organization you will be pleased to help employees of the base. You can book a holiday decoration, catering, photo shoot, music, or animation. The territory of the country club is spacious enough to accommodate 150 people.
Accommodation options are varied: you can stay in rooms for 2-3 people, situated in residential buildings, and you can stay in cottages by 5-14 people. In the warm season available 4-bed summer houses.
Where: the Perm edge, Perm R-n, village zabor'e
The distance to Perm: 38 km
Food: restaurant of Russian, European and Mexican cuisine. The cottages have equipped kitchens, on – site barbecues.
Prices: From 600 RUB/person/day.
---
Trout farm "Tsarskaya Rybalka"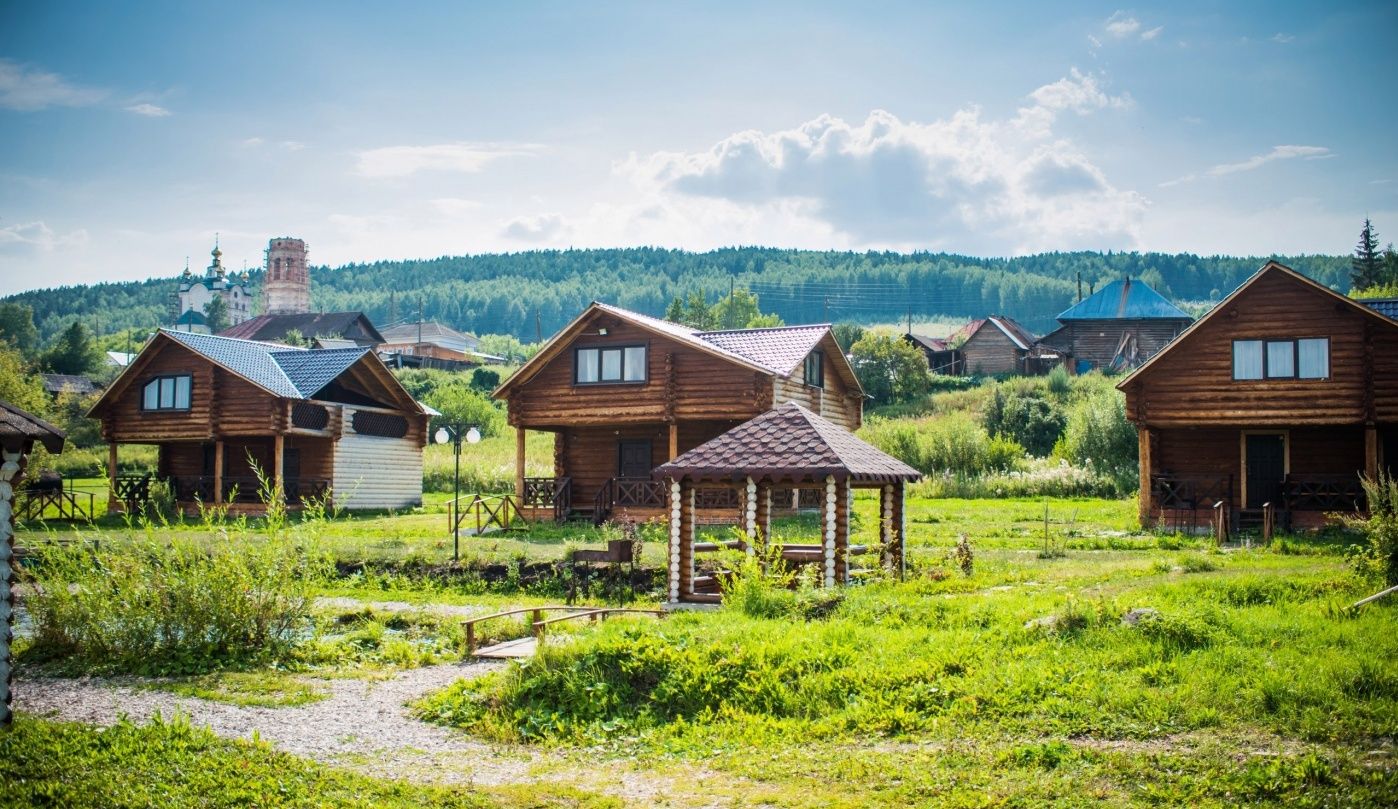 Avid fishermen we offer to go to a trout farm "Royal fishing", located in the village of Keys about 130 km from Perm. Even if you're not a big fan of fishing, but want to enjoy the catch – you'll like it here. On the farm you can fish by yourself or you can order the service at catching trout especially for you. Then you can grill it on the grill or ask the chef for you to cook. Importantly, the fishing here is free and you pay only for the catch. In addition, at the base there is a sauna and a mini-zoo, and beyond – many beautiful and interesting places where it will be interesting to have a walk or to go by car.
Come fishing in just one day, but since this place is located quite far from the city, have the opportunity to stay on base for a night or weekend. Accommodation is provided in two-storey wooden cottages for 9-11 people. However in the territory there are only three, so booking accommodation in advance is better.
Where: Perm region, Suksun district, village Keys
How to get there:
The bus from Perm: To the village of Key services in the following areas: "Perm – Chelyabinsk", "Perm Perm", "Perm – resort "Keys"", "Perm Agafonkovo".
By car from Perm: to Move on the road from Perm to Ekaterinburg, after the village of Sakharovo turn right on Keys. Follow signs "Trout farm "Royal fishing."
The distance to Perm: 131 km
Terms: Deposit of 50%. Children up to 12 years stay free of charge.
Food: Independent. The cottages have kitchens, on – site barbecues. You can order preparation of the catch.
Prices: From 3000 RUB/day per cottage.
---
The property "Keys"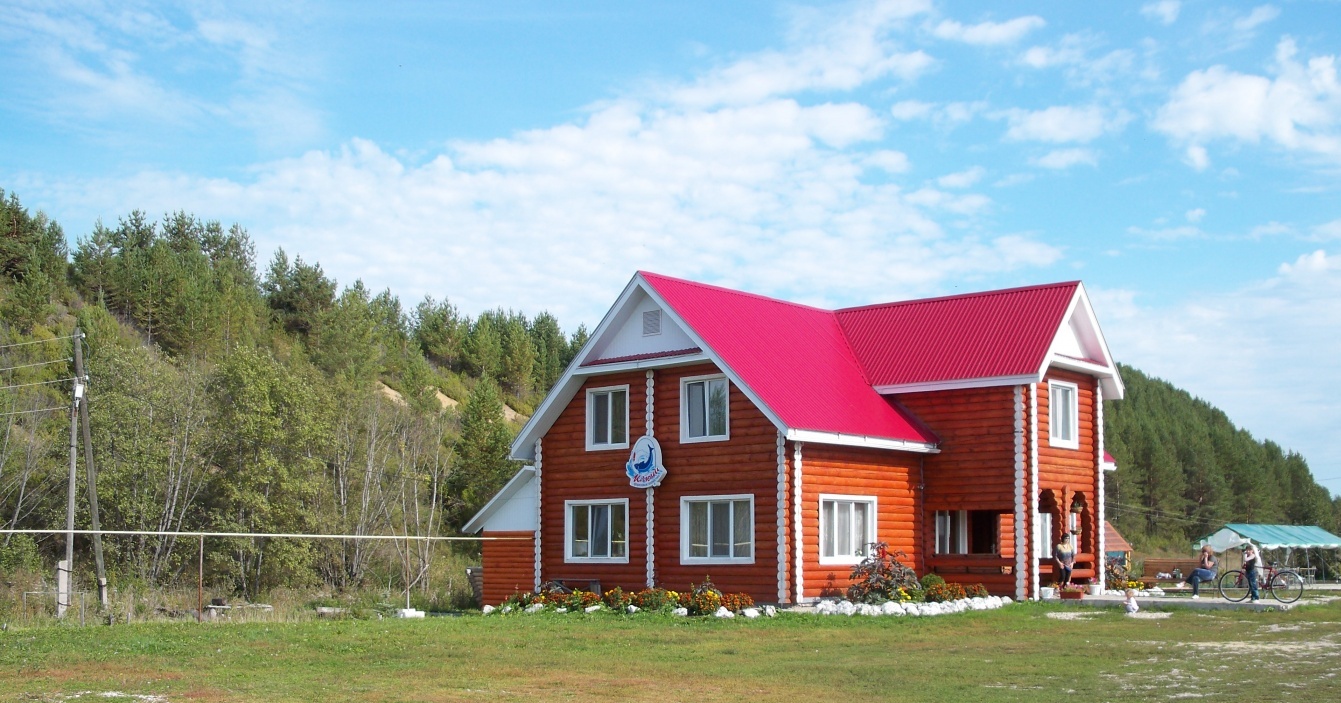 For those who love healthy recreation, know the resort "Keys", located in the eponymous village. And very near the resort is offering the "Keys" – a cozy place where you can relax with family or friends, or have a corporate party, family party and even the wedding ceremony. For organization of festivals here, there are two Banquet halls, and simple family entertainment – three Russian baths, summer and winter, gazebo and Playground. Children may enjoy a play area and visits to mini-zoo. Some tourists buy recreational trips at the resort "Keys", and prefer to live at the complex as well. By the way, on the territory of the complex you can also enjoy a massage.
The complex is not very big – only 24 people. Guests are accommodated in two-storey wooden cottage with all amenities: there are rooms of categories "Standard" and "Luxury".
Where: Perm region, Suksun distr., village Keys, street Youth
Distance from Perm: 133 km
Terms: Deposit of 15%. Children under 2 years stay free of charge.
Food: Perhaps the menu or pre-order. Daily working as a cook.
Price: From 1500 RUB/night per room.
---
Agriturismo "Stepanovo the settlement"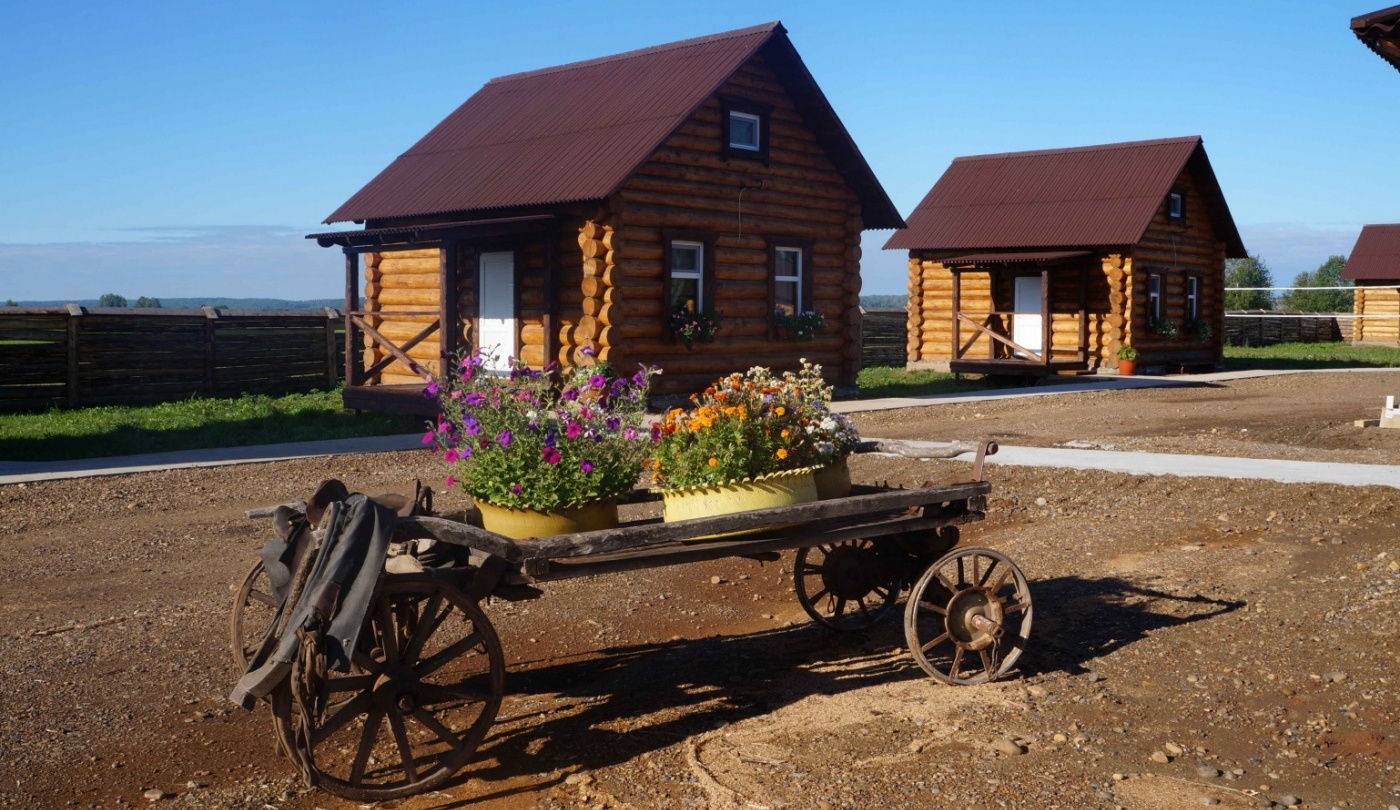 If you are tired of the rhythm of the city and want to stay closer to the ground to enjoy the atmosphere of simple village life and rural life – go to the Agriturismo "Stepanovo the settlement" near the village of Lensk. For many people, the rest is change of activity, and maybe field work is just what you need to completely disconnect from everyday life. Of course, make you no one will, but if you want you can visit the farm and participate in farm works. And if you want to relax there is a sauna and two baths, rent of boats, catamarans and sports equipment. In order to feel the atmosphere of the village, you can go for a horse ride or visit the small Museum of objects of ancient life, located right on site.
Tourists are offered accommodation in wooden houses with two floors. Each house equipped with necessary facilities and can seat up to 8 people.
Where: Permskiy Kray, Kungurskiy R-n, village of Lensk, ul Lenina
Distance from Perm: 85 km
Terms: a Deposit of 20%. Children under 5 years stay free of charge.
Food: café. You can order 3 meals or separately for Breakfast, lunch and dinner.
Price: from 5000 RUB/day per house.