SHale-otel «Taejnyie dachi»
Moscow region, Zvenigorod, a village sanatorium of the Ministry of Defense, settlement vacation home Communicator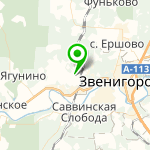 →

On map
The Chalet-hotel "Taiga dachas" located in the town of Zvenigorod, near Gorodets – historic centre of Zvenigorod Principality. The hotel has a developed infrastructure, which includes a hotel complex, a restaurant, ancient baths and artisan shops. The hotel grounds are a great place to relax with family and children, as well as for weddings and other festive events.

Room fund
For accommodation it offers rooms and separate cottages:
1-bed and 2-bed rooms in the house "Outbuilding";

1-seater, 2-seater and 3-seater rooms in the cottage "Hedgehog";
6-bed and 10-bed apartment "Loft";
1, 2, 3, and 54-bed rooms in the building "Country residence";
2-bed apartments in the "House of stone";
rooms and apartments in the complexes "Chekhov's dacha", "Arkhangelsk dacha" art-hotel "Maple";
Chalet "Lesnaya Sloboda", "Hunting settlement", "taiga Sloboda", "Cottage Teika" and the "Hut of Magi".
Food
This Chalet-restaurant "12 months", which offers dishes of Eastern, European and Russian cuisine. Organized meal.
Infrastructure
Five Banquet halls (for 30 people; two to 40 people; 80 and 300 people);

Three conference halls (for 50, 70 and 300 people);

Five kebab houses in the field (two to 120 people, two to 20 people and one up to 50 persons);
Rental of sports equipment;

5 baths: cedar, Linden, aspen and pine baths in a white, smoke sauna;

Two cedar saunas with swimming pool;

Spa;
Children's Playground;
Nursery;

Guarded Parking (included in the price).
Show phone

+7 (927) 259-XX-XX
Address:
Moscow region, Zvenigorod, a village sanatorium of the Ministry of Defense, settlement vacation home Communicator
Nearest settlement :
Zvenigorod - 200 m
Distance from:
Kaluga - 135.9 km
Moskva - 49.6 km
Tver - 137.1 km
Tula - 177.3 km
Resorts nearby:
The Meadows-Podmoskovnaya Sloboda
- 20.19 km
Mikhaylovskaya
- 47.82 km
Istra-Mount Tabor
- 17.36 km
Interesting places nearby:
Savvino-Storojevskiy monastyir - 1.8 km
Uspenskiy sobor - 1 km
Servise
Sport
Bikes
ATVs
Horseback riding
Ski
Skates
Sled, cheesecakes
Snowmobiles
Football
Basketball
Volleyball
Table tennis
Badminton
Billiards
Paintball
Laser tag
Children
Children's Playground
Games room
Events
Banquet hall
Meeting room
Weddings
Rules and Policies
Arrival
17:00-00:00
Departure
15:00-00:00
Prepayment
100% of room rate
Cancellations
Free cancellation 99 days prior to arrival.
In case of cancellation less than 99 days before arrival the penalty will be 100% of the received prepayment.

The absence of the guest
No-show is considered to be the arrival of the guest after 00:00 hours of the next day.
Penalty for no-show — 0% of the prepayment amount.
Children accommodation
Free of charge without a seat up to 3 years
How to get there
Moscow region, Zvenigorod, a village sanatorium of the Ministry of Defense, settlement vacation home Communicator
Travel by car:
From the Moscow ring road on Novorizhskoe or Mozhayskoe highway to the town of Zvenigorod. Next on the streets of Moscow and Frunze in the direction of the Savvino-Storozhevsky monastery to the sign of the holiday home "the Signalman" – "Taiga cottages". About the gas station turn right. Travel time from Moscow ring road – 45 minutes.
Travel by train:
From the Belarus station to station "Zvenigorod", then by bus # 23 or # 51 to the stop "Dom Otdykha Svyazist.
Total journey time – 1 hour and 15 minutes.
Copied
To copy the coordinates:
On map
Comments
5

Service - 5 Rooms - 5 Food - 5
Write to base
Только зарегистрированные пользователи могут отправлять сообщения.
Ответное сообщение от объекта размещения вы получите на адрес электронной почты, указанные при регистрации.