Camping «Kamennyie gribyi»
Altai Republic, Ulagan district, the village of Ulagan, Stony street 20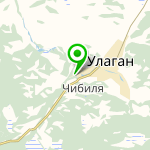 →

On map
Camping "Stone mushrooms" is for scenic pass katu Yaryk on the banks of the river Chulyshman just 1.5 km downstream of the river Culci near the tract AK-Korum "White scree" away from the busy highway. Guests can enjoy the mountains and meadows, thick forest and beautiful sandy beach. Camping open year-round.
Room fund
The accommodation includes two warm four-bed house with three residential loft, there are also three triple warm house and nine small summer houses. Electricity is in the evening until midnight. Is place under a tent and Altai ail for eight people and a Yurt for three.
Infrastructure
At the base there is a toilet and a summer shower. The electricity is generated from diesel and solar power. You can Park your car in the Parking lot. Guests can relax in the gazebo. There is a small shop where you can buy homemade products such as milk, meat, bread.
Address:
Altai Republic, Ulagan district, the village of Ulagan, Stony street 20
Nearest settlement :
Gorno-Altaysk - 201 km
Distance from:
Barnaul - 417.2 km
Moskva - 3324.6 km
Novosibirsk - 592.5 km
Resorts nearby:
Sirachevska mountain (Syrkashi)
- 21.3 km
Tashtagol - Boulanger - Misty
- 10.41 km
Prices may vary.
Check with the administrator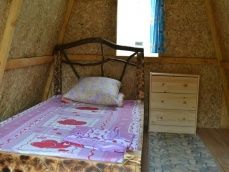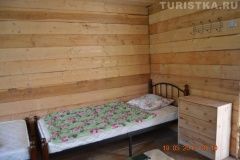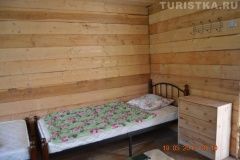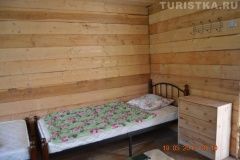 CHetyirehmestnyiy dom
Hide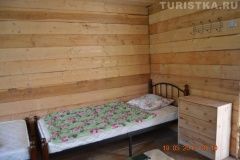 Servise
Rest
Bath
Grill
Gazebo
On the shore
Tours
Rules and Policies
Arrival
00:00
Departure
00:00
Cancellations
Cancellation conditions will be specified upon confirmation
The absence of the guest
No-show is considered to be the arrival of the guest after 00:00 hours of the next day.
Penalty for no-show — 0% of the prepayment amount.
Special conditions

Toilet, shower – on the base.
How to get there
Altai Republic, Ulagan district, the village of Ulagan, Stony street 20
By car via the Chuyskiy tract: Biysk – Gorno-Altaysk – Aktash – Ulagan, Balyktuyul – pass katu-Yaryk – camping "Stone mushrooms".
Copied
To copy the coordinates:
On map
Comments
--

Service - 0 Rooms - 0 Food - No
Camping «Kamennyie gribyi»
Tell the administrator that you found this object on the turbaza.ru