Guest house «Zurbagan»
Republic of Buryatia, Pribaikalsky R-n, the village of Turka, ulitsa Oktyabrskaya 102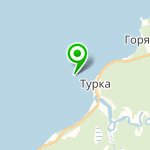 →

On map
Guest house "Zurbagan" is located on the shore of lake Baikal in the village of Turka of the Republic of Buryatia. The camp site offers its guests comfortable accommodation in ecodomica, Russian bath on fire wood, fishing and the opportunity to organize a wedding, birthday or corporate in nature.

Room fund
The room Fund of the complex consists of comfortable cottages can accommodate up to 5 persons with terrace and views of the lake.
Food
As possible self-cooking in the summer kitchen, and visiting a cafe with a wide range of dishes.
BBQ provided area with barbecue.
Infrastructure
The hotel offers car Park, coffee shop, summer kitchen, gazebo, barbecue, Russian bath, table tennis, volleyball, bikes, boats and sports equipment, Board games, a children's Playground.
services
Organization of celebrations and corporate events, excursions, boat trips on lake Baikal.
Address:
Republic of Buryatia, Pribaikalsky R-n, the village of Turka, ulitsa Oktyabrskaya 102
Nearest settlement :
Turka - 100 m
Distance from:
Bratsk - 556.5 km
Irkutsk - 275 km
Krasnoyarsk - 1044.5 km
Ulan-Ude - 133 km
CHita - 371.3 km
Interesting places nearby:
Baykalskaya Gavan - 500 m
Buhta «CHerepashka» - 500 m
You will also like it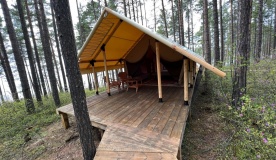 Glemping «Baikal Village»
from 7 500 ₽/day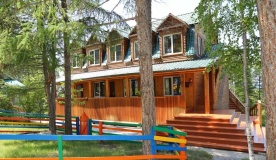 «Zvezdnyiy»
from 2 500 ₽/day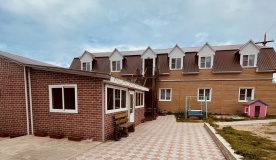 «Gorhon»
Prices may vary.
Check with the administrator
Separate beds
2-bed
No amenities
Table with chairs
Rules and Policies
Arrival
14:00
Departure
12:00
Prepayment
100% of room rate
Cancellations
Cancellation conditions will be specified upon confirmation
The absence of the guest
No-show is considered to be the arrival of the guest after 00:00 hours of the next day.
Penalty for no-show — 0% of the prepayment amount.
Children accommodation
Free of charge without a seat up to 2 years
Special conditions
Opening season from: 01 июня to 31 октября
How to get there
Republic of Buryatia, Pribaikalsky R-n, the village of Turka, ulitsa Oktyabrskaya 102
The guest house is located 169 km from the city Ulan-Ude (journey time 90 min. at a great track), and can be reached by public transport, bus stop 100 m away.

Copied
To copy the coordinates:
On map
Comments
5

Service - 5 Rooms - 5 Food - No
Write to base
Только зарегистрированные пользователи могут отправлять сообщения.
Ответное сообщение от объекта размещения вы получите на адрес электронной почты, указанные при регистрации.