Recreation center «YUromka»
Vladimir region, Selivanovsky district, village Gromka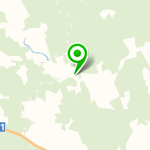 →

On map
The base of rest "Romka" located in the quiet village 100 km from Vladimir and 45 km from Moore river Usny. The river is famous for its crystal clear spring water and the surrounding forests are rich in mushrooms, berries and game. At the base there is a large artificial pond, gazebo, sauna, playgrounds for outdoor games and all necessary for a quiet family holiday, leisure activities and magnificent celebrations. Base offers organization of holidays, birthdays, corporate events, etc.
Room fund
For accommodation it offers comfortable wooden cottages:
Family house No. 1 and 2 for 10 people;
Guest house №3 and 4 to 7 people.
Food
Self-catering: each cottage has a kitchen with gas stove, microwave and refrigerator.
On the territory there are covered barbecue areas for cooking kebabs.
Infrastructure
It offers steam bath for 7 people steam room, shower room, pool, recreation room and Billiards.
On the territory there are volleyball courts, children's platform, a slide (in winter), shooting range and a pond for fishing fee (lives carp, carp, trout).
Catamarans are available for skating on the pond.
There is free fishing on the river Ushna, organization of hunting, and Hiking in the woods for mushrooms and berries. Organized laser tag.
Address:
Vladimir region, Selivanovsky district, village Gromka
Nearest settlement :
Krasnaya Ushna - 5 km
Distance from:
Vladimir - 100 km
Ivanovo - 138.4 km
Moskva - 241.4 km
Ryazan - 172.8 km
You will also like it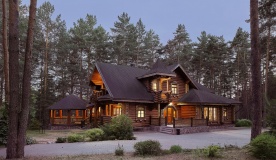 «VeLes»
from 4 100 ₽/day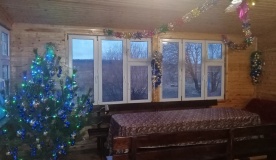 «Ryibhoz u Vlasevo»
from 2 500 ₽/day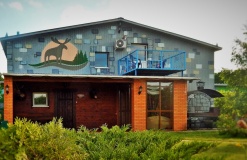 «YUchmer»
from 3 500 ₽/day
Prices may vary.
Check with the administrator
2-bed
•
Sofa
•
Heating
•
Room amenities
•
Included in cost
2-bed
Sofa
Heating
Room amenities
Bath
Shower
Table with chairs
Satellite TV
TV
Kitchen
Kitchenware
Refrigerator
A stove
Microwave
Hide
Gostevoy dom № 3, 4
2-bed
Sofa
Heating
Room amenities
Bath
Shower
Table with chairs
Satellite TV
TV
Kitchen
Kitchenware
Refrigerator
A stove
Microwave
Hide
2-bed
•
Sofa
•
Balcony/terrace
•
Heating
•
Included in cost
2-bed
Sofa
Balcony/terrace
Heating
Room amenities
Shower
Table with chairs
Satellite TV
TV
Kitchen
Kitchenware
Refrigerator
A stove
Microwave
Kettle
Hide
Semeynyiy dom № 1, 2
2-bed
Sofa
Balcony/terrace
Heating
Room amenities
Shower
Table with chairs
Satellite TV
TV
Kitchen
Kitchenware
Refrigerator
A stove
Microwave
Kettle
Hide
Rules and Policies
15:00
13:00
50%
The absence of the guest
No-show is considered to be the arrival of the guest after 00:00 hours of the next day.
Penalty for no-show — 0% of the prepayment amount.
Children accommodation
Free of charge without a seat up to 2 years



How to get there
Vladimir region, Selivanovsky district, village Gromka
Copied
To copy the coordinates:
On map
Comments
3.5

Service - 4.5 Rooms - 5 Food - 1
Recreation center «YUromka»
Tell the administrator that you found this object on the turbaza.ru