Отели/Базы отдыха
Экскурсии
Круизы
Recreation center «Skazochnyiy bereg»
Perm region, Ilinsky R-n, g Chermoz, ul RAID 2в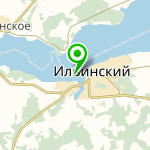 →

On map
The base of rest "the Fairy coast" is located in the town of Chermoz on the shore of the largest in Perm region Chermozskoe pond is ideal for fishing enthusiasts, for a quiet family holiday, for fun with friends, picnics in the countryside.
Room fund
To embed house with three bedrooms, living room, kitchen and two bathrooms.
Food
Meals can be arranged on request. There is an equipped kitchen with a stove, fridge and kettle, mangalnye area for barbecue.
Infrastructure
The territory has a bath with bathing.
Address:
Perm region, Ilinsky R-n, g Chermoz, ul RAID 2в
Nearest settlement :
CHermoz - 300 m
You will also like it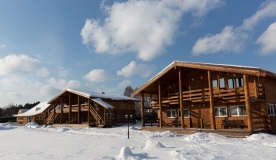 «Olenya zastava»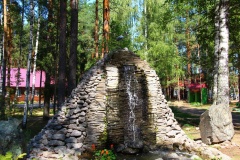 «Rus»
from 780 ₽/day
Prices may vary.
Check with the administrator
Room amenities
•
Shower
•
Kitchen
•
Kitchenware
•
— two bathrooms (Central water supply, hot and cold water),
— kitchen ( dishes, electric. kettle, fridge, gas stove),
— living room with fireplace,
— three bedrooms,
— bath with bathing.
The hotel is designed for 11 – 13 people.
Room amenities
Shower
Kitchen
Kitchenware
Refrigerator
Kettle
Servise
Rest
Bath
Grill
On the shore
Tours
Rules and Policies
Arrival
13:00
Departure
12:00
Cancellations
Cancellation conditions will be specified upon confirmation
The absence of the guest
No-show is considered to be the arrival of the guest after 00:00 hours of the next day.
Penalty for no-show — 0% of the prepayment amount.
Children accommodation
Free of charge without a seat up to 2 years
How to get there
Perm region, Ilinsky R-n, g Chermoz, ul RAID 2в
To travel from Perm from the m/R Chain Ilyinsky highway to the village of Ilyinsky.
In Il you have to turn left across the bridge.
Leaving Elias, you will find yourself at a crossroads, turn right in Chermoz. The road will lead you to the bridge over river Obvy (5th km.)
Now you're on the left Bank of Obvy is already Chermozskoe side. Next village Candlemas, you get to the fork. Turn left.
At the entrance to the town of Chermoz (Piglet) turn right and go to the Bank down the street RAID, the hotel is situated on the banks of the pond Chermozskoe.
Copied
To copy the coordinates:
On map
Comments
--

Service - 0 Rooms - 0 Food - No
Write to base
Только зарегистрированные пользователи могут отправлять сообщения.
Ответное сообщение от объекта размещения вы получите на адрес электронной почты, указанные при регистрации.