Отели/Базы отдыха
Экскурсии
Круизы
Recreation center «Vertikal»
Republic of North Ossetia - Alania, Alagir distr., village Verkhniy Tsey
→

On map
Hotel "Vertical" is the first on the road in the gorge recreation of the European type. Even in nasty weather Your car easily gets to us, and the diversity and quality of services You will be pleased.
The hotel is the optimal ratio of price and quality, can check in any time convenient for you on any number of days, homely atmosphere, cleanliness and comfort. 3-storey hotel building there are 8 rooms: 6 double, 2 rooms class "Suite".
Hotel "Vertical" offers horseback riding and tours through the scenic police gorges. These walks we offer people who really care about horses and Hiking. You will enjoy the views of nature, interesting historical sites, making it a minimum of physical effort, and you will see a lot more than making like Hiking.
You are waiting for the horse, specially prepared for people first time to operate in the saddle and experienced instructors, who at your request can give riding lessons. Organized 2 or more day tours on routes of varying distance and difficulty.
Address:
Republic of North Ossetia - Alania, Alagir distr., village Verkhniy Tsey
You will also like it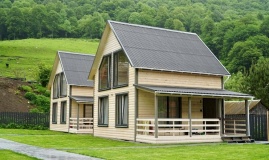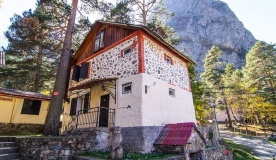 Alplager «TSey»
Servise
Sport
Horseback riding
Paintball
Rules and Policies
Arrival
14:00
Departure
12:00
Cancellations
Cancellation conditions will be specified upon confirmation
The absence of the guest
No-show is considered to be the arrival of the guest after 00:00 hours of the next day.
Penalty for no-show — 0% of the prepayment amount.
Children accommodation
Free of charge without a seat up to 2 years
How to get there
Republic of North Ossetia - Alania, Alagir distr., village Verkhniy Tsey
Copied
To copy the coordinates:
On map
Comments
--

Service - 0 Rooms - 0 Food - No
Write to base
Только зарегистрированные пользователи могут отправлять сообщения.
Ответное сообщение от объекта размещения вы получите на адрес электронной почты, указанные при регистрации.